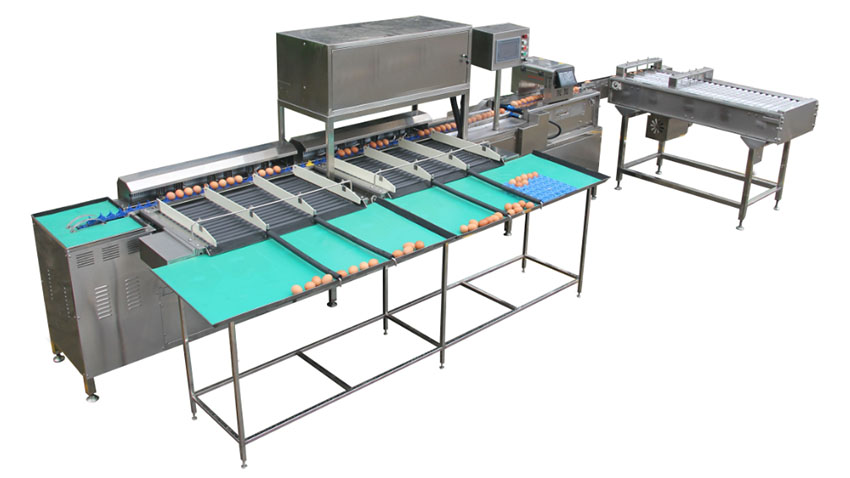 Egg grader machine also called egg sorter machine, Hightop provides different models of egg grader machine from 4000 pcs/h to 20000 pcs/h including two popular types of large scale machines.
Commercial Egg Grader Machine Working Process
The basic working process of egg sorter machines are as follows:
Workers put the eggs onto the roller belt manually.
The roller belt conveys the eggs into a candling section where a light comes on under the eggs. This light visually penetrates the eggs so workers can select and remove stale eggs, cracked eggs, black-cored eggs, and mildewed eggs.
After this candling process the "good" eggs are conveyed into the grading section of the machine where they are divided into several grades according to weight. The way this grading process works is that eggs of different weights fall through different channels and eggs of the same weight fall down into the same channel.
The workers collect the eggs from different channels and pack them into different egg trays manually.
Features of Egg Sorting Machine
Constructed from high quality stainless steel for great durability and hygiene.
Equipped with color touchscreen PLC control system and can sort eggs into maximum of 5 grades, using an electronic sensor weighing scale with accuracy ±1g.
The manual packing table is flexible and equipped with locking casters, which makes it easier for cleaning and maintenance.
Egg sorting can be connected with egg testing, egg washing, egg ink jet printer, egg packing device.
It can be connected with your automatic egg conveyor
Specifications
MODE
Capacity
Accuracy
Grades
Power
Voltage
Size
Net Weight
Gross weight
HTP-1500
10,000 eggs/h
±1g
6
1.5KW

50HZ

220V, single phase

380V, 3- phase

5.94 x 2.4 x 2 m
 550 kg
550 kg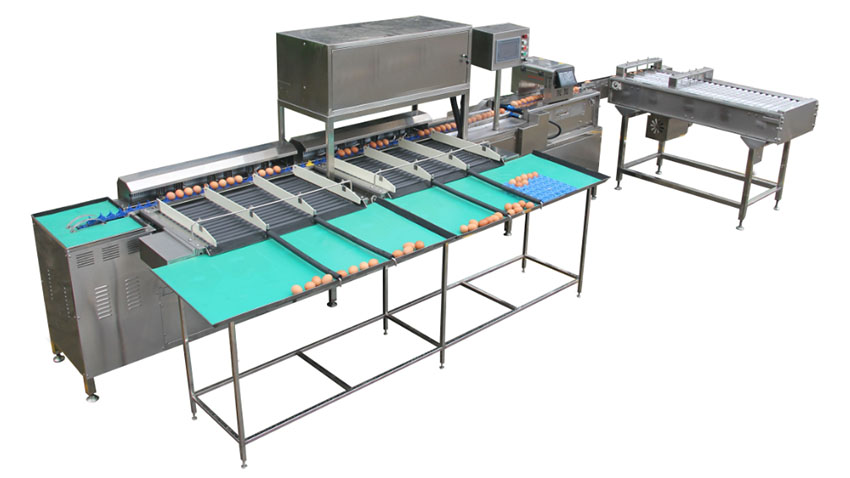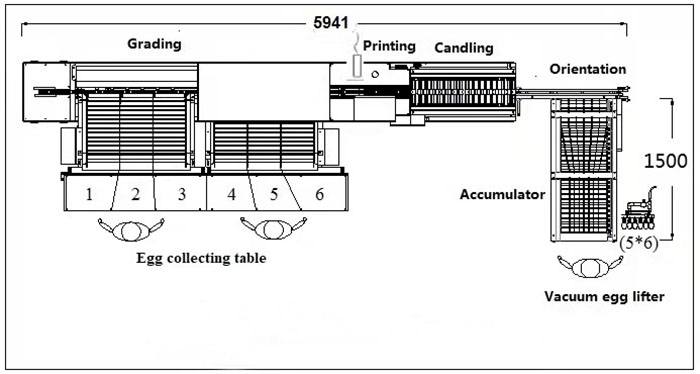 Specifications
MODE
Capacity
Accuracy
Grades
Power
Voltage
Size
Net Weight
Gross weight
HTP-2400
10,000 eggs/h
±1g
5
1.9KW

50HZ

220V, single phase

380V, 3- phase

9.13×5.8×2 m
700 kg
1100 kg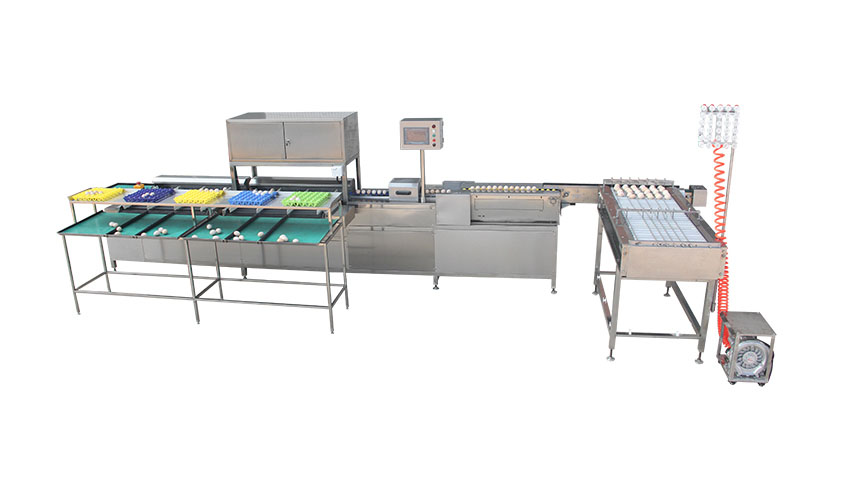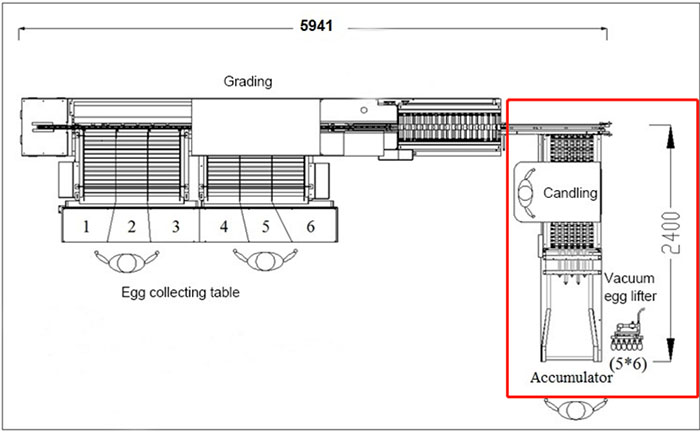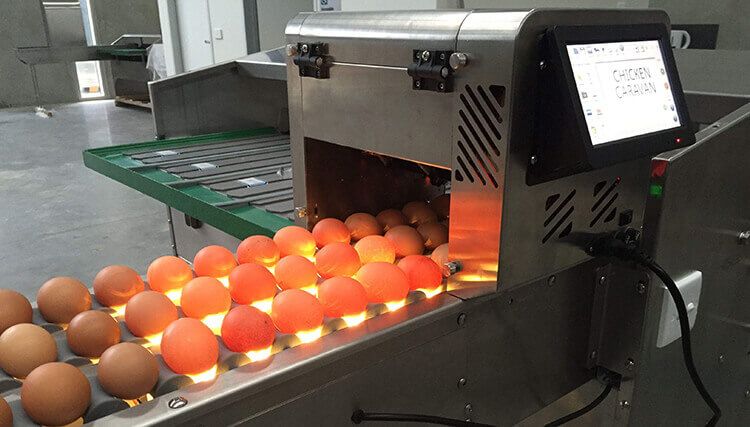 Small capacity egg grading machine available
NO.
Item
Specification
1
HT-J2 egg grading machine
Type
HTZY-J2
Capacity
4000pcs/h
Material
Carbon steel
Precision
±0.5g
Grade
7
Power
200W
Voltage
220V
L x W x H
1438 x 1320 x 980(mm)
Net weight
160KG
Gross weight
200KG
Function
Grading eggs by weight
2
HT-J3 egg grading machine
Model
HTZY-J3
Capacity
5400 pcs/h
Material
Carbon steel
Precision
±0.5g
Grade
5
Power
200W
Voltage
220V
L x W x H
1820 x 1620 x 1050(mm)
Gross Weight
260KG
Net Weight
190KG
Function
Grading eggs by weight
GET QUOTE
keyboard_arrow_leftPrevious
Nextkeyboard_arrow_right