Commercial Quail Cages for Egg Production
HighTop is a professional quail cage manufacturer and supplier, and our commercial quail cages can help quail eggs and meat producers improve their centralized management and egg production.
Why choose to raise quail?
The costs of raising quail is relatively lower than that of chickens or other poultry.
Quail is less ill and very cold-resistant.
Quail grows very fast, faster than any other poultry.
They begin to lay eggs within 6-7 weeks of age.
High egg production.
Quail eggs are more expensive than eggs.
It is smaller than chicken and therefore takes up less space.
Why choose commercial quail cages?
Commercial quail cages can save your floor space
Improve management efficiency
Convenient to collect quail eggs
How long is your cage service life?
Our commercial quail cages for egg production are made from quality low carbon steel Q235 and are surface treatment is electro galvanized for durability and long life of 7-10 years.
Below are our cage specifications
Model
HT-H32
HT-H32L
Type
6tier, 2doors
6tier, 2doors
Capacity
360 quails
400 quails
Size /tier
1.2*0.5*0.17m
(L*W*H)
1.2*0.5*0.17m
(L*W*H)
Size /set
1.2*0.5*1.75m
(L*W*H)
1.3*0.5*1.75m
(L*W*H)
Two Styles of Commercial Quail Cages Available
Hightop offers two styles of quail battery cages.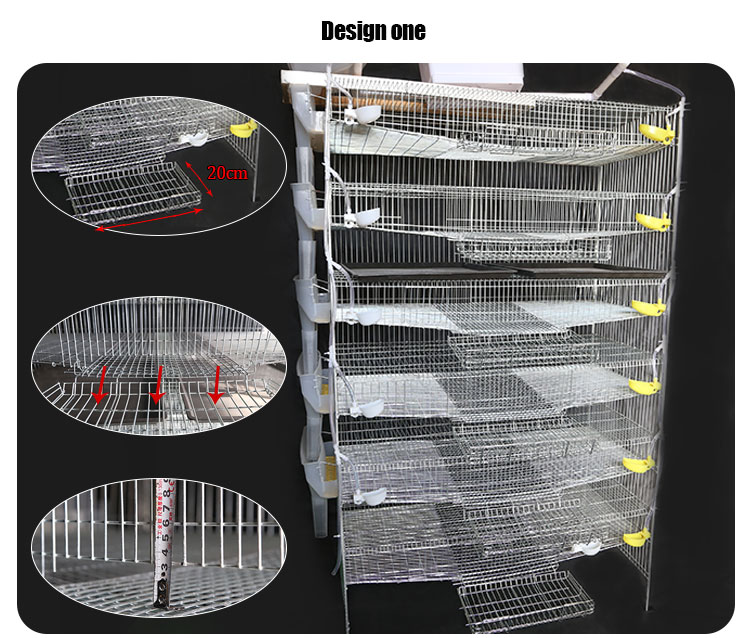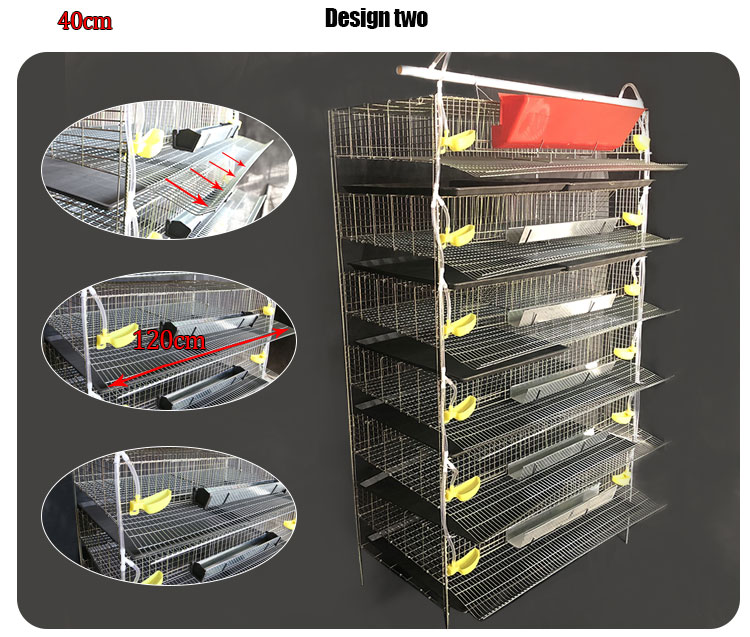 Complete Accessories
Our quail cages for egg production includes complete accessories including hosepipe, drinker, water tank, drinker and pipe connector, and feeder, etc.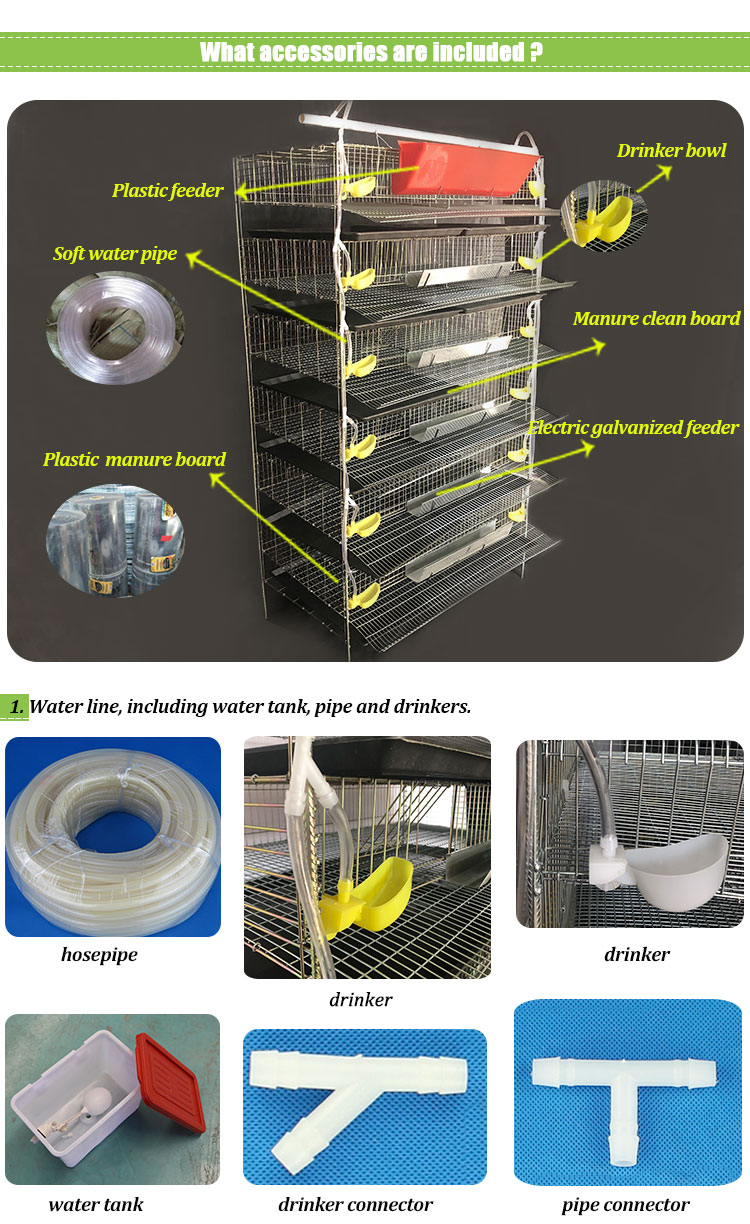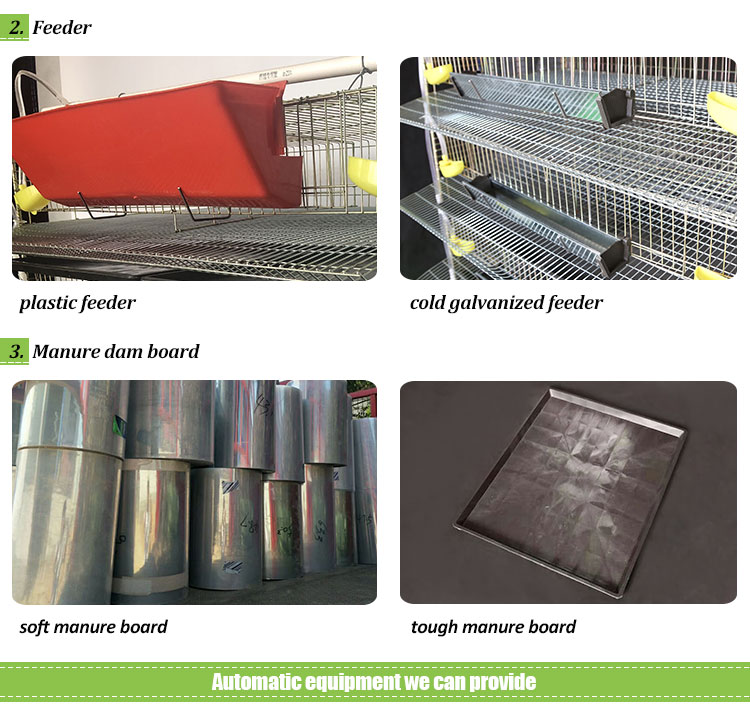 GET A QUOTE
keyboard_arrow_leftPrevious
Nextkeyboard_arrow_right