What is a Layer Chicken Cage
Layer chicken cage is a kind of poultry cage, it is designed to confine the laying hens to lay eggs in cages, which is convenient for poultry farmers to raise chickens and collect eggs. The cages used in a poultry farm are usually battery cage system for the purpose of centralized management of laying hens and increasing egg production.
Leading Battery Cage System Manufacturer and Supplier
Hightop Poultry Equipment is one of the professional chicken battery cage system manufacturers and suppliers from China. Our cage is made of quality mild steel and the surface is heavy-duty galvanized or Galfan coated, strong and durable, the service life is up to 30 years. Whether you own a medium or large chicken farm or even a small chicken house, we can supply a complete set of equipment for your poultry farm and provide corresponding solutions.
Layer Chicken Cage Specification

Layer Battery Cage System Model No. designation:
HT" – Hightop® brand;
"A" – A shape;
"34" – 3 tiers 4 nests (doors);
"L" – Large size
Model
Overall size (L x W x H)
Nest per strip
Total nests (doors)
Size of the nest
Chickens/nest
Capacity (Birds/Set)
HT-A34 (Hot sale)
1.88 x 2.1 x 1.5 m
4
24
0.47 x 0.35 x 0.37 x 0.32 m
4
96
HT-A45L (Hot sale)
2.15 x 2.4 x 1.95 m
5
40
0.43 x 0.38 x 0.38 x 0.33 m
4
160
HT-A34-Half
1.88 x 1.1m x 1.5 m
4
12
0.47 x 0.35 x 0.37 x 0.33 m
4
48
HT-A34L
2.0 x 2.1 x 1.5 m
4
24
0.50 x 0.38 x 0.38 x 0.33 m
4
96
HT-A35L
2.15 x 2.1 x 1.5 m
5
30
0.43 x 0.38 x 0.38 x 0.33 m
4
120
HT-A44
1.88 x 2.4 x 1.95 m
4
32
0.47 x 0.35 x 0.37 x 0.32 m
4
128
HT-A44L
2.0 x 2.4 x 1.95 m
4
32
0.50 x 0.38 x 0.38 x 0.33 m
4
128
Material
Mild steel Q235;
Surface Treatment and Service Life
Electro galvanized, Zinc coating ≤ 8 g/m2, (7-10 years);
Hot-dip galvanized, Zinc coating: ≤ 275 g/m2, (15-20 years);
PVC coated (7 years)
Notes: The service life depends on the surrounding environment.
Why Choose Layer Chicken Battery Cage System?
The advantage of layer chicken battery cage system is that it effectively increase egg production. It is convenient for centralized management, reduces labor and labor costs, saves land area, and improves production efficiency.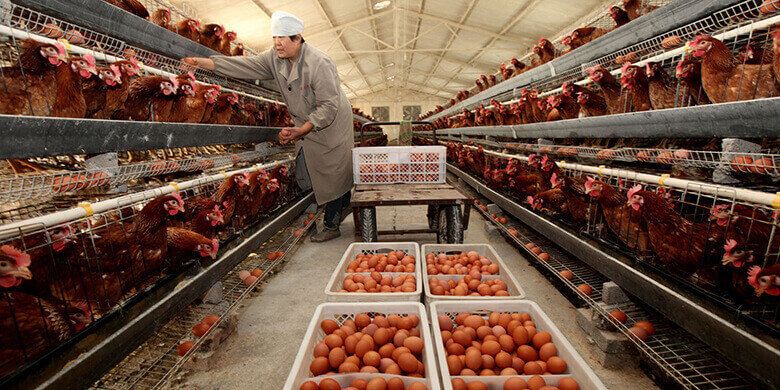 How to choose the chicken farming equipment you need?
If you have less than 2,000 layer chickens we advise you to only buy poultry cage. The drinking system is automated, but workers need to feed the chicken manually, as well as collect the eggs, and remove the droppings.
If you have 5,000 – 10,000 chickens we suggest you purchase the manure removal machine as well as poultry battery cages. By removing the manure timeously, you will reduce the possibility of disease and improve the egg production rate, at the same time saving even more time and labor costs. The scraper type manure removal machine is the most economical type. A semi-automatic chicken feeding machine is also necessary for this quantity of chickens. It is small and costs less than a fully automatic chicken feeder machine, and because it uses a poultry battery cage system, you will avoid the inconvenience of power failures. You can feed 10,000 chickens in just half an hour, and save a lot on labor.
If you have more than 10,000 layer chickens you may need to get fully automatic poultry equipment including battery cage system, automatic chicken feeder and waterer, automatic egg collector, as well as poultry manure scraper (automatic manure removal system). If the scale of your operation exceeds 50,000 chickens, you will need feed silos. For less than 50,000 chickens you can just use one screw conveyor to convey the food to the hopper. If you want to build a closed poultry house design, you need to know that an exhaust fan and cooling pad are necessary environment control equipment items. If you use an open house system and the weather is hot, you can use a fogger.
Or you can just contact us directly, tell us how many chickens you want to feed, whether you have built the chicken house yet, or what the size of your chicken house needs to be. We will arrange for our sales team to contact you to give you reasonable solution.


 


 

The best raw materials of battery cage system
As one of the most professional layer cages manufacturers and suppliers, we always use quality materials. The hardness of metal wire depends on its carbon content. The metal wire we use for our layer chicken cage comes from a large steel factory in China and it is very tough and hard, as well as ductile and malleable so that it is not damaged under stress. Our chicken battery cage system in poultry farming generally has a service life that is at least 3 years more than our competitors.
Service life up to 30 years
The heavy galvanized or Galfan coating on mesh surface of layer cage will ensure your chicken cages protected from corrosion and rust for at least 20 years, while the battery cage system itself will last for double this time.
Battery cage system design
The big sliding door design makes it easy to manage the chickens. The density of the bottom cage mesh also prevents feather and anus pecking, and minimizes layer chicken fatigue syndrome.
All necessary accessories are included
Accessories including regulator or water tanks, water tank frames, nipple drinkers, installation tools, M-nails, water pipes, connectors for the pipe, feeder connectors, end cups, and the best type of PVC feeder troughs.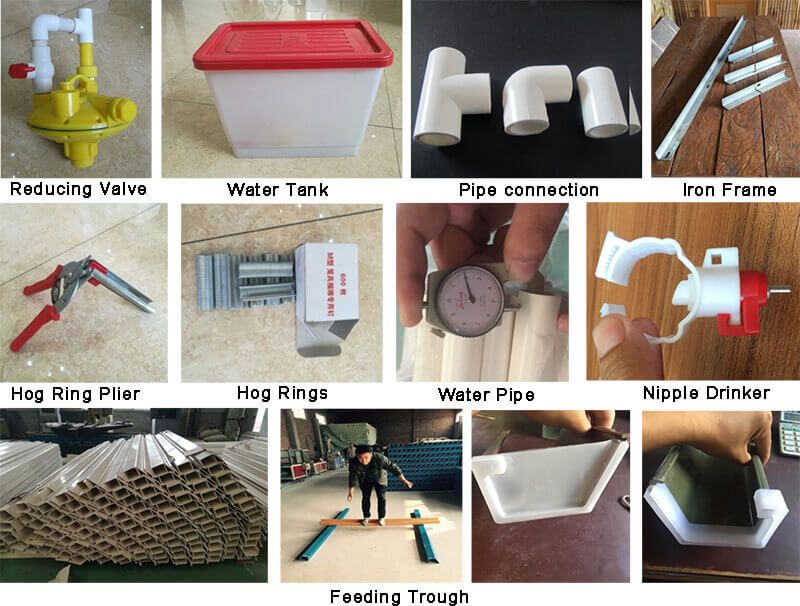 Free layout design
We offer a free design service based on the size of poultry house or coop you want.
Chickens will start laying eggs when they are between 12 and 16 weeks old. So when they are this age, transfer them to the layer cage
We can provide a free layout design according to your chicken coop size. Alternatively, we can give you suitable advice according to the quantity of chickens you want to feed if you have not already built your chicken house.
Our semi-automatic chicken feeder is 0.55 m wide. The minimum width to be able to use our semi-automatic chicken feeder is 0.7 m, but if your area is very hot, and the scale of the chicken house is large, the width can be bigger to ensure good ventilation. Usually we design walkways to be between 0.7 m and 1.2 m.
If you plan to use our manure scraper, the depth of the channel should be about 50 cm.
The 3-tier chicken cage is 1.5m long and the 4-tier cage is 1.95m, so the height of the chicken house should be about 2.8 m to 3 m.
If LCL handles delivery, you will receive your goods in firm, solid packaging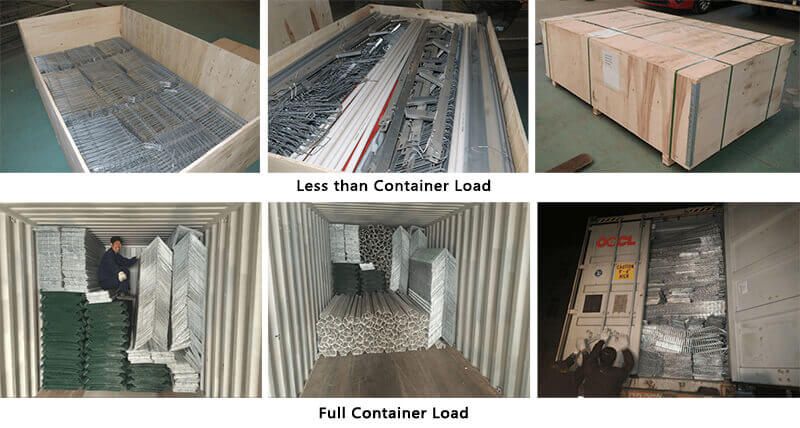 Many customers order full containers and get back to our company after they receive the goods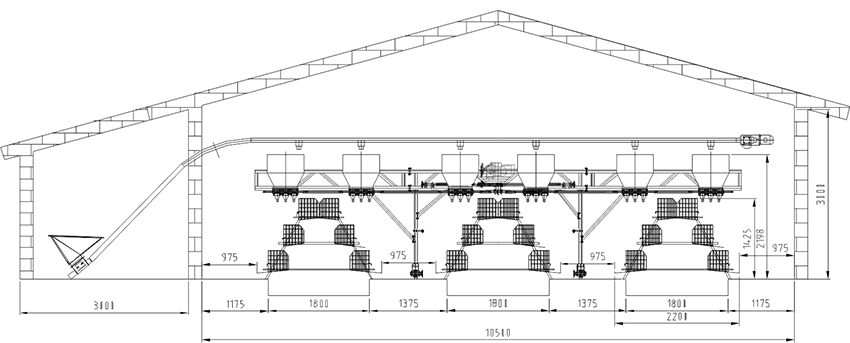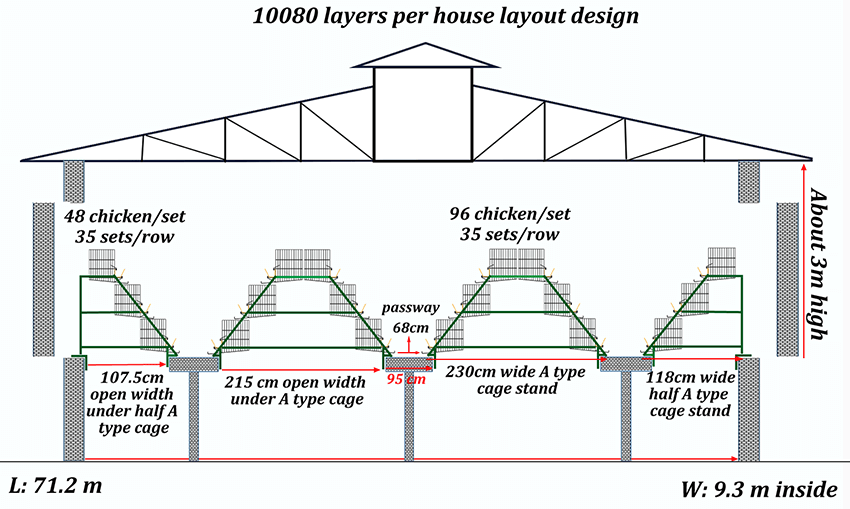 We can also provide poultry house layout design
GET QUOTE
keyboard_arrow_leftPrevious
Nextkeyboard_arrow_right