Commercial Automatic Chicken Feeder System for Poultry Farm
The commercial automatic feeding system is an indispensable part of an automated chicken farm. It can help farmers reduce labor costs, save time, and improve poultry management efficiency.
We developed 3 kinds of automatic chicken farm feeding system for different battery cages and breeding scales:
A type automatic chicken feeder
H-type automatic chicken feeding system
Semi-automatic feeding machine
Type A: It is specially designed for A-frame battery cage, with two structures: Cascade and hopper type,
1. Ladder Chicken Farm Feeding System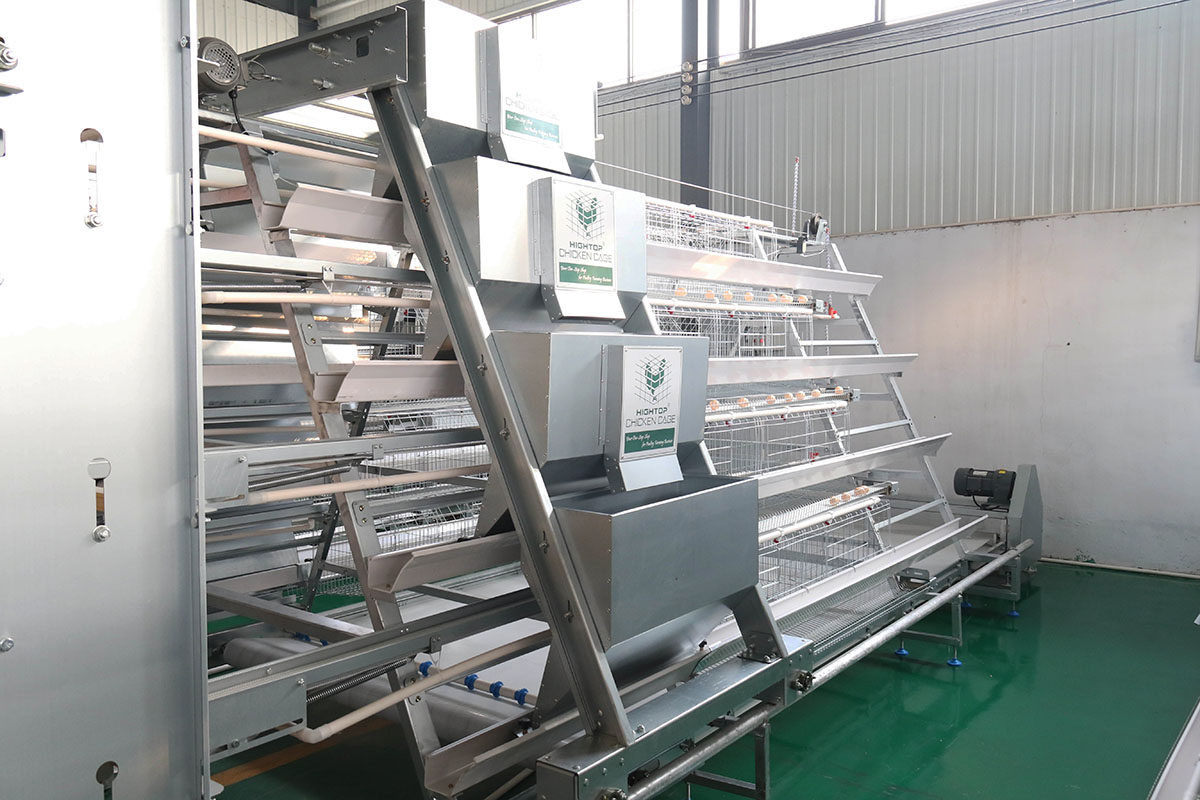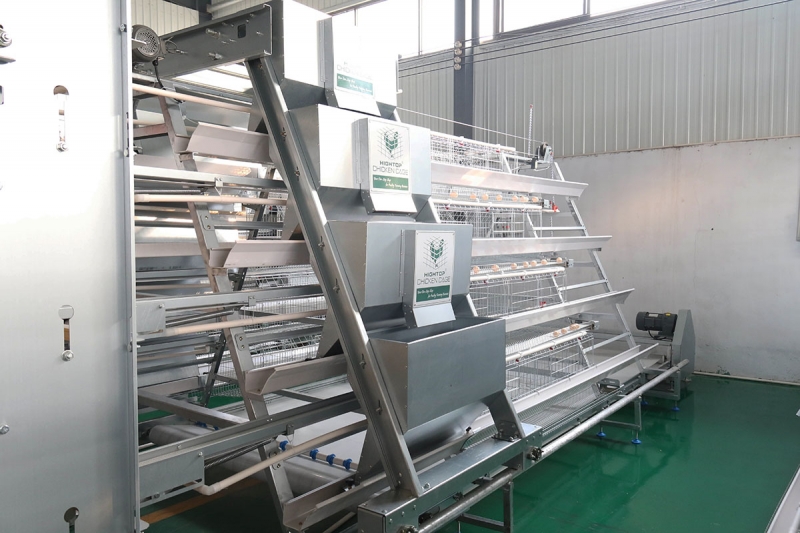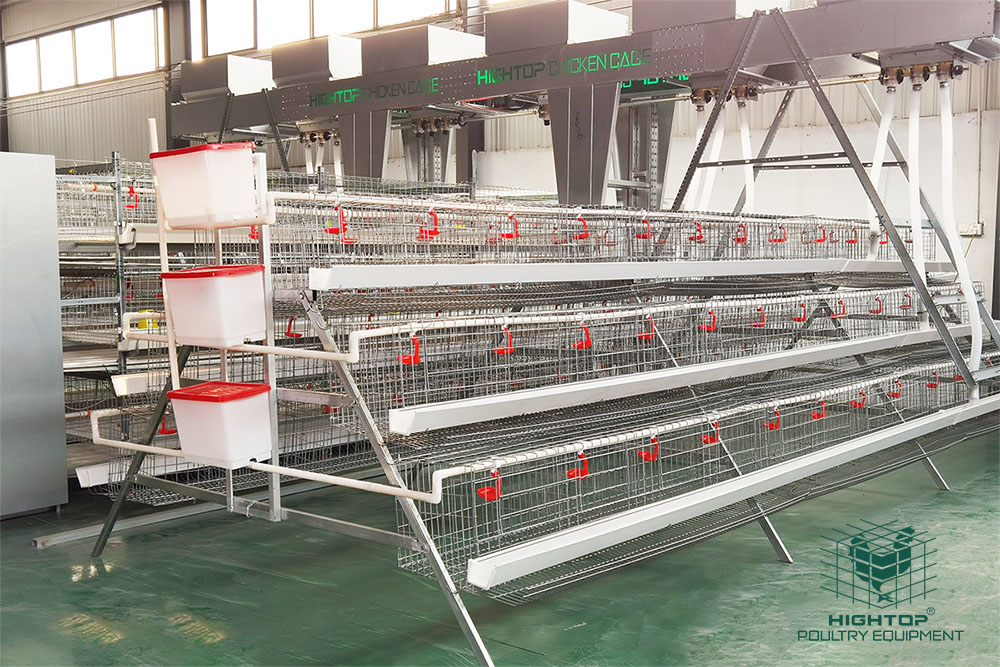 2. Cascade Automatic Chicken Feeding System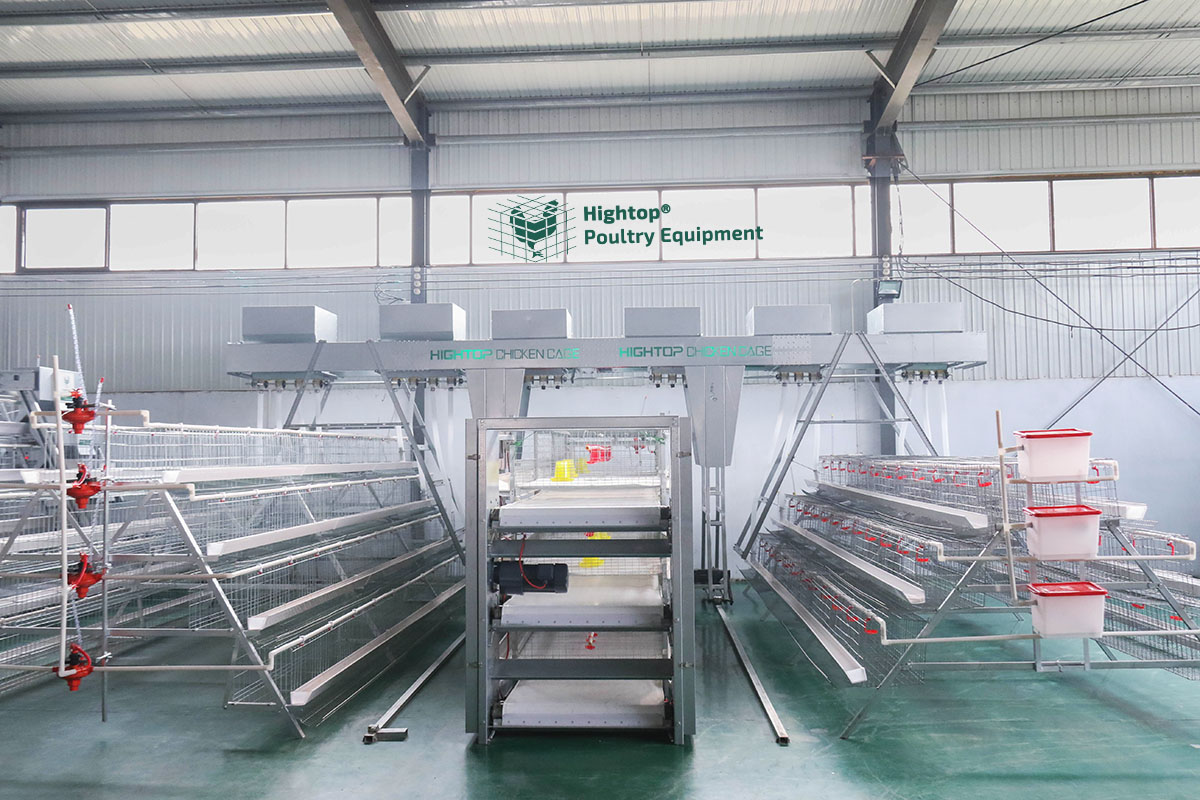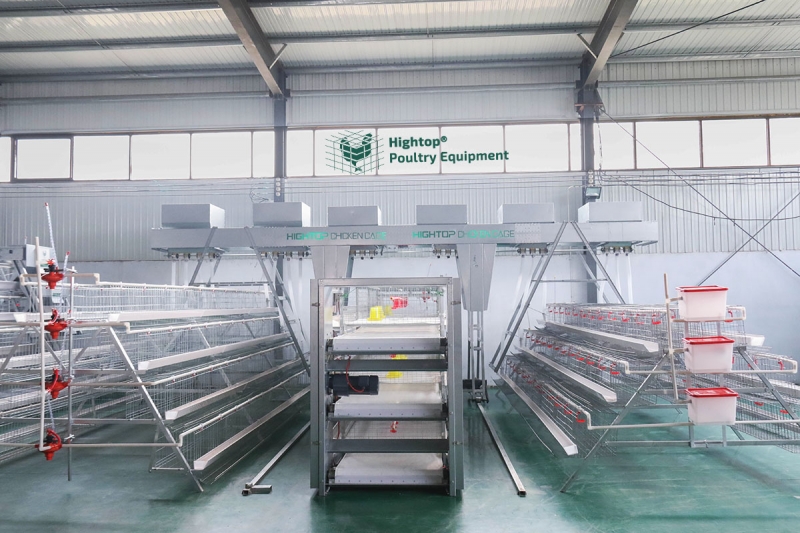 H Type Auto Chicken Feeder
It is designed for H-Frame battery cage system, which can meet higher levels of chicken cages.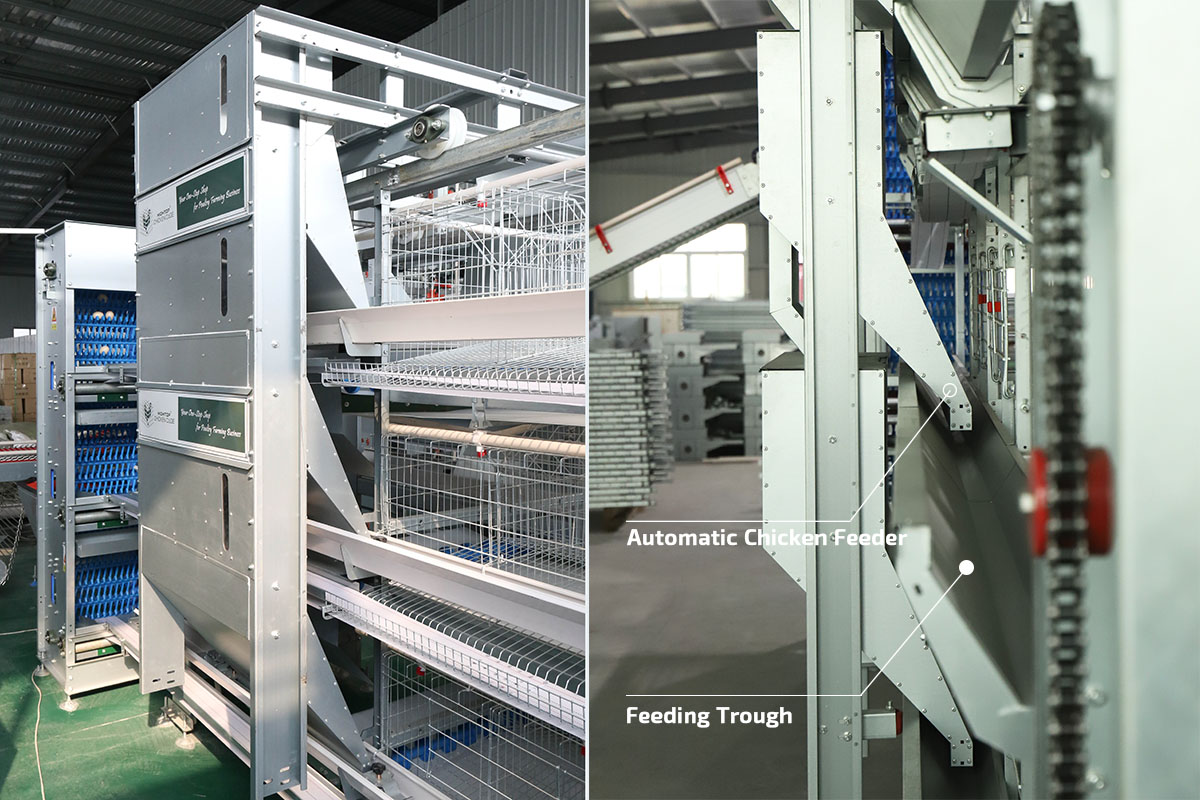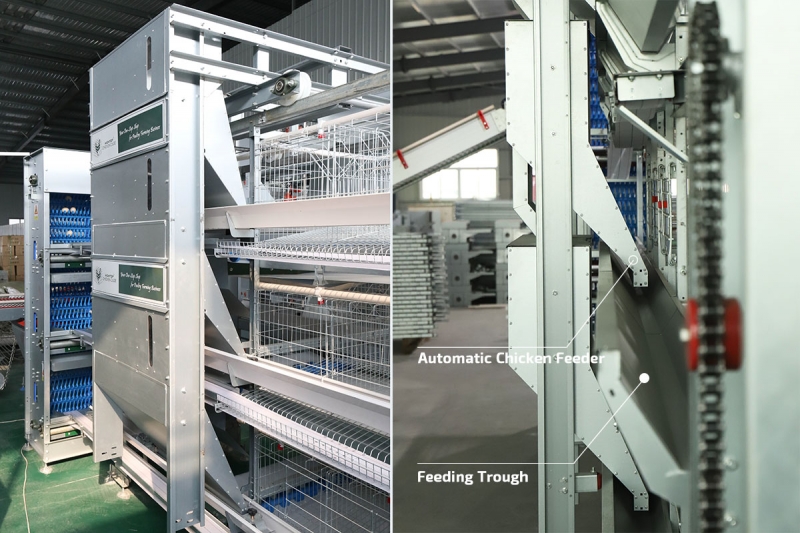 Semi Automatic Chicken Feeder
It is specially designed for small and medium-sized chicken farms, integrated batteries, hoppers, and feeding pipes to increase the feeding speed.
This chicken feeding machine has a number of features that specifically solve the problems of feed poultry on small and medium chicken farms. This machine allows automatic feeding, and uses a DC motor to drive it. There is very little noise when it operates, it's easy to operate, and it is easy to change the direction in which it moves. It is also a time-saving device that feeds in a uniform manner, and has very low power consumption. Ultimately, it is the ideal choice for chicken farmers with layers and broilers.