Stationary, Horizontal and Vertical Chicken Feed Mixer Machine for Poultry and Animal
Chicken feed mixer machine is a kind of poultry and animal feed mill equipment, also known as poultry feed mixer. It is a feed processing equipment designed for feeders, poultry and livestock farms, and feed mill plant. It can also mix putty powder, chemical raw materials, etc. It has the advantages of simple and compact structure, cheap, economical and practical, convenient maintenance, and no special production site. When the machine operates, the material flows to the mixer after it has finished grinding.
Chicken feed mixing machine can make TMR feed for all types of poultry and animal such as chicken, cattle, pig, pig, cow, horse, rabbit and other livestock. The material used to make feed is grain, corn, soybean hay, and similar crops. The machine is suitable for poultry farms and feed mill to make various animal feed.
Poultry feed making machine is widely used in small and large feed mills and aquaculture feed processing plants, as well as poultry and livestock farms.
Advantage of Poultry Feed Mixer Machine
In some areas, feed for chicken and other animals is extremely expensive. Owning a chicken feed mixer machine can solve this problem. You can add different ingredients to the feed to ensure a balanced diet for chickens or livestock. Another advantage is that this machine can reduce manual working costs and in this way lower the overall costs of rearing animals.
Hightop supplies tow types of stationary feed mixers:
Stationary vertical feed mixer
Stationary horizontal feed mixer
Stationary vertical feed mixer is fed with the materials to be mixed from the lower feed port. The lifting screw in the feed mixer enters the vertical screw conveyor from the hopper, lifts up to the top, and then throws it in an umbrella shape, falling from the periphery of the mixing barrel, re-enter the vertical screw conveyor from the gap at the bottom of the sleeve, and then lift it up again, stirring and mixing in this manner until the mixing is uniform, and the discharge port is opened to discharge the feed.
Specifications of stationary vertical feed mixer machine
| | | | | |
| --- | --- | --- | --- | --- |
| Model | CAPACITY (TON/H) | SIZE (M) | POWER (KW) | NET WEIGHT (TON) |
| HT-V 0.5 | 0.5 | 2.1 x 1.1 x 2.3 | MIX POWER: 3 KW, MILL POWER: 7.5 KW | 0.35 |
| HT-V 1.0 | 1 | 2.3 x 1.26 x 2.5 | MIX POWER: 4 KW, MILL POWER: 15 KW | 0.6 |
| HT-V 2.0 | 2 | 2.4 x 1.56 x 2.8 | MIX POWER: 5.5 KW, MILL POWER: 15 KW | 0.75 |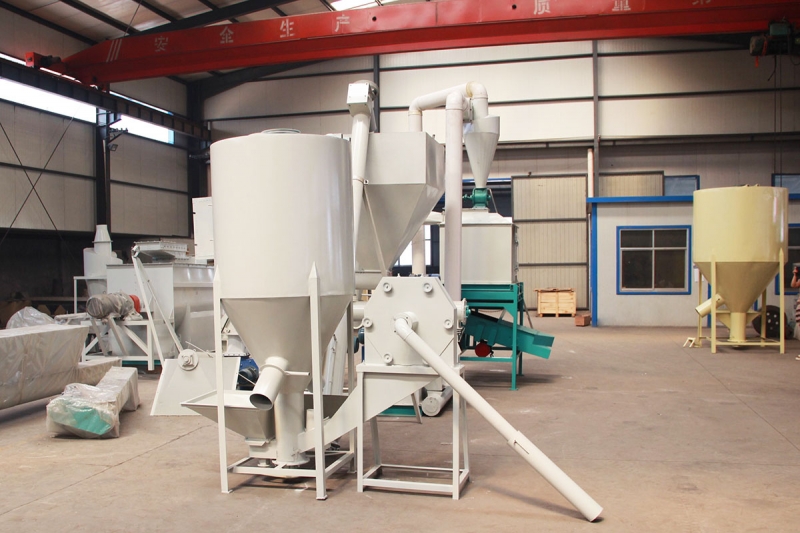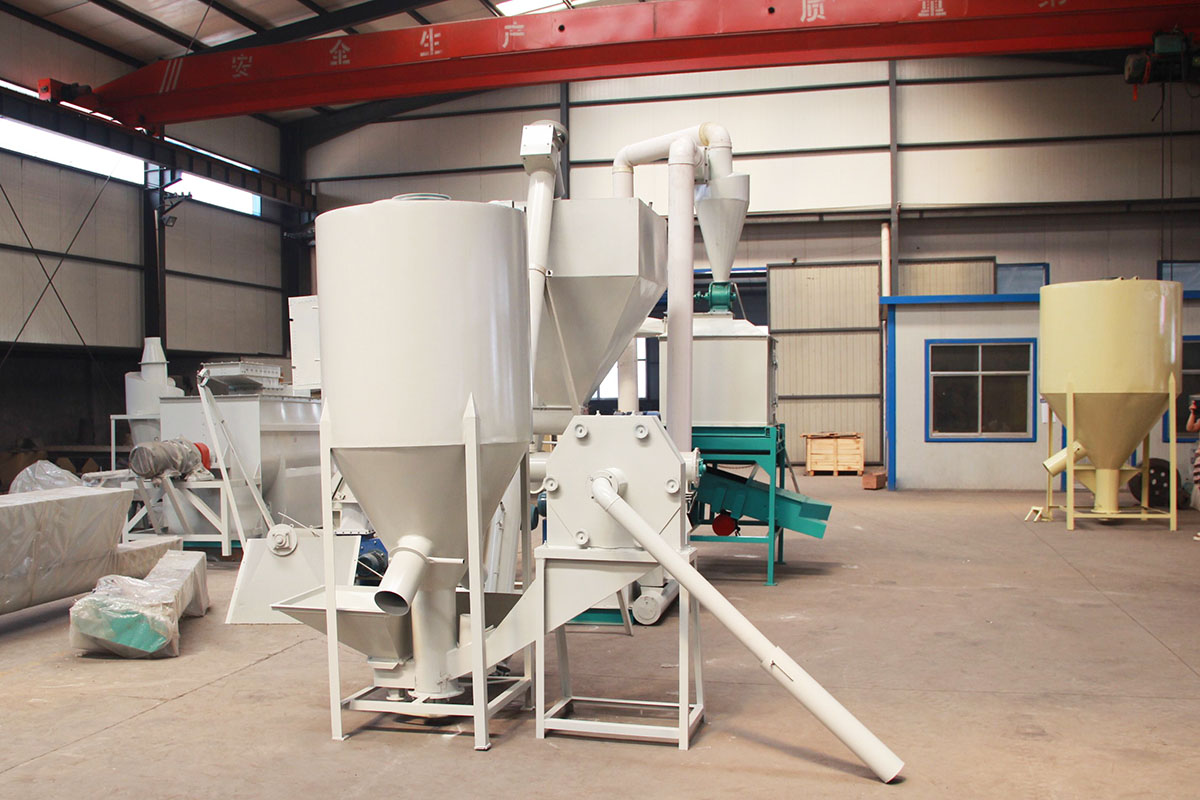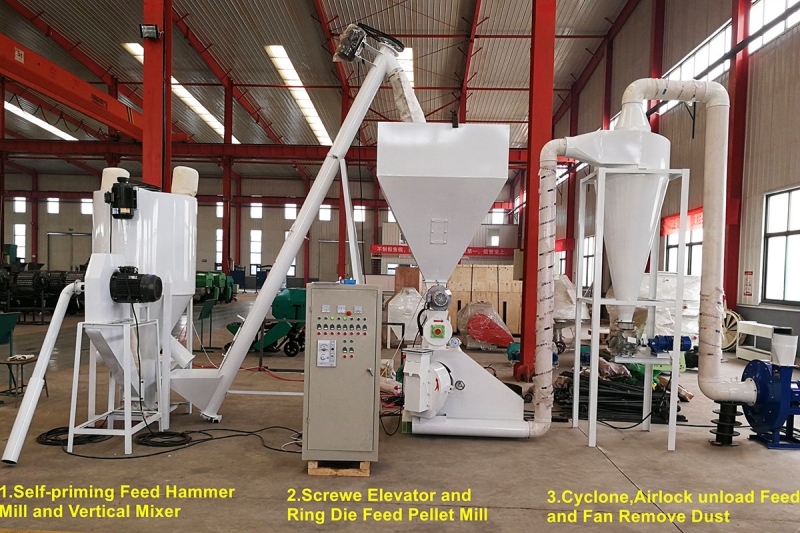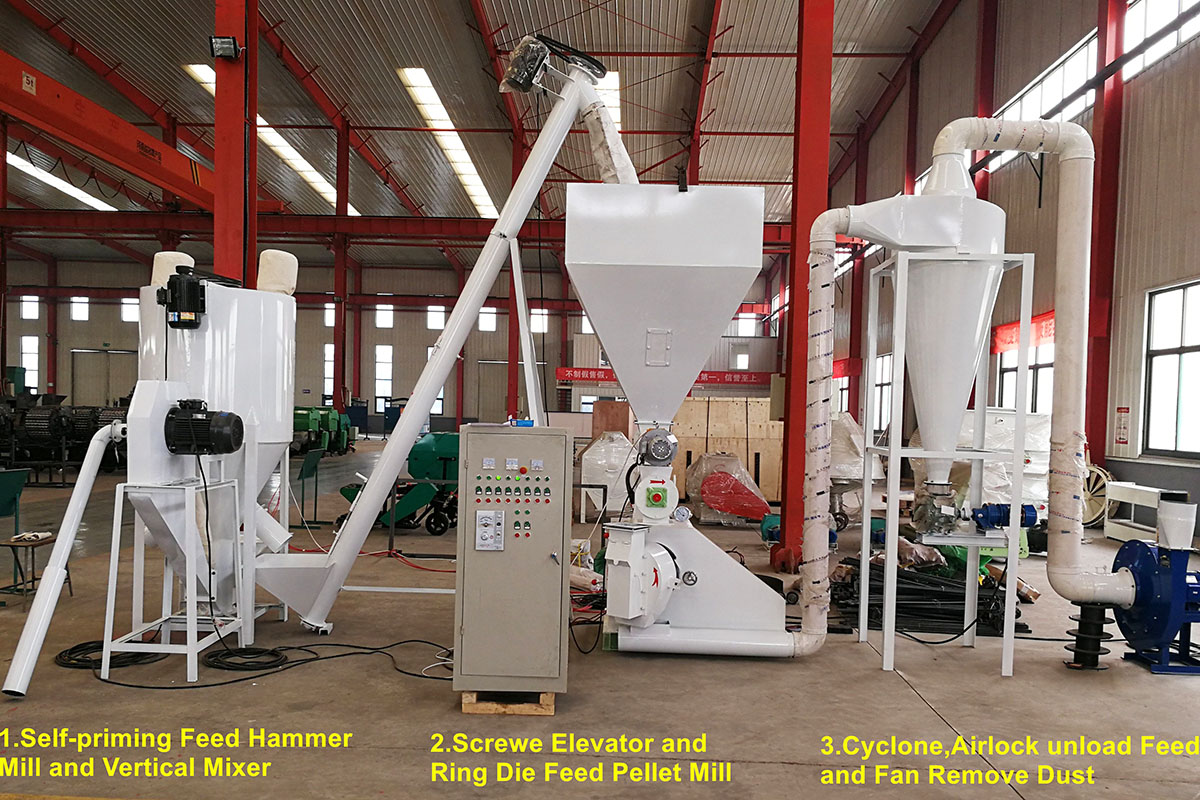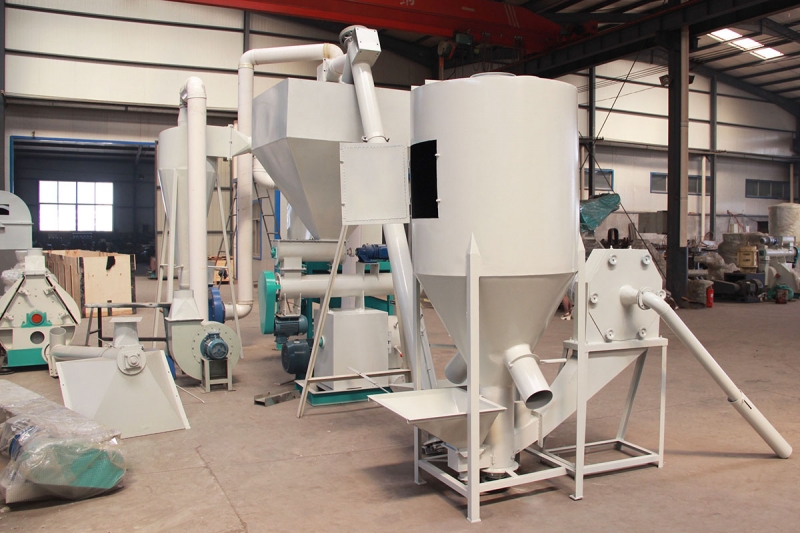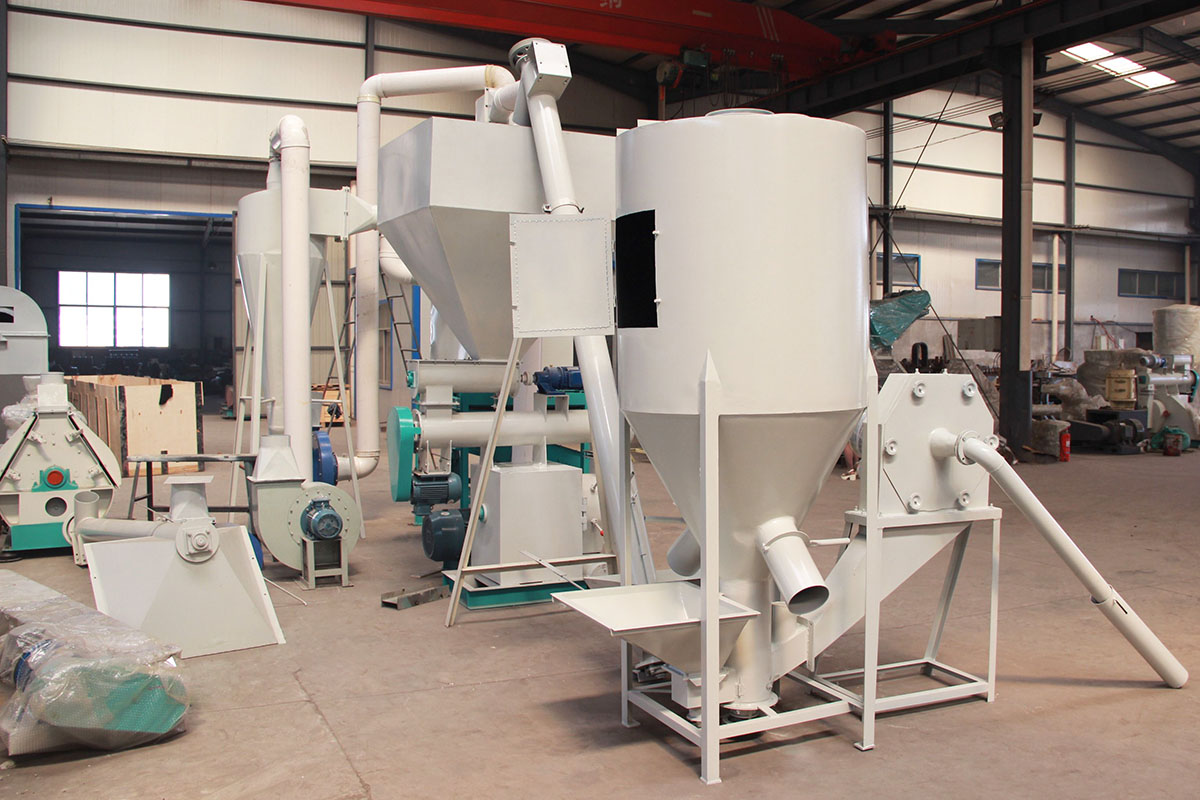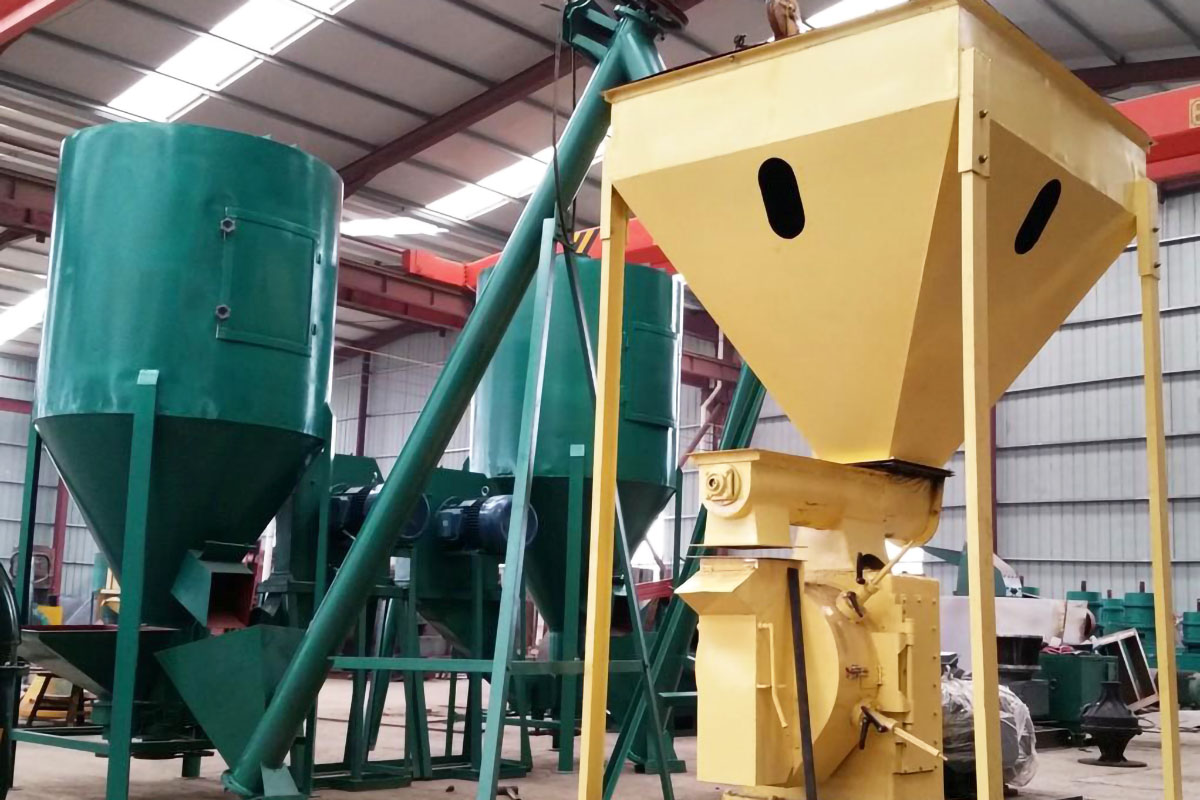 Stationary horizontal feed mixer includes a mixing box, a mixing device and a support frame, a mixing device is provided in the mixing box, the mixing box includes a box body, a box cover, a bearing sleeve, a bearing fixing plate and a discharge port, etc.
Specifications of the horizontal feed mixer machine
| | | | | |
| --- | --- | --- | --- | --- |
| Model | CAPACITY (TON /H) | SIZE (M) | POWER (KW) | NET WEIGHT (TON) |
| HT-H 0.5 | 0.5 | 2.2 x 1.1 x 1.7 | MIX POWER: 4 KW, MILL POWER: 7.5 KW | 0.6 |
| HT-H 1.0 | 1 | 3.2 x 1.2 x 1.8 | MIX POWER: 5.5 KW, MILL POWER: 15 KW | 1.1 |
| HT-H 2.0 | 2 | 3.5 x 1.2 x 1.95 | MIX POWER: 5.5 KW, MILL POWER: 15 KW | 1.6 |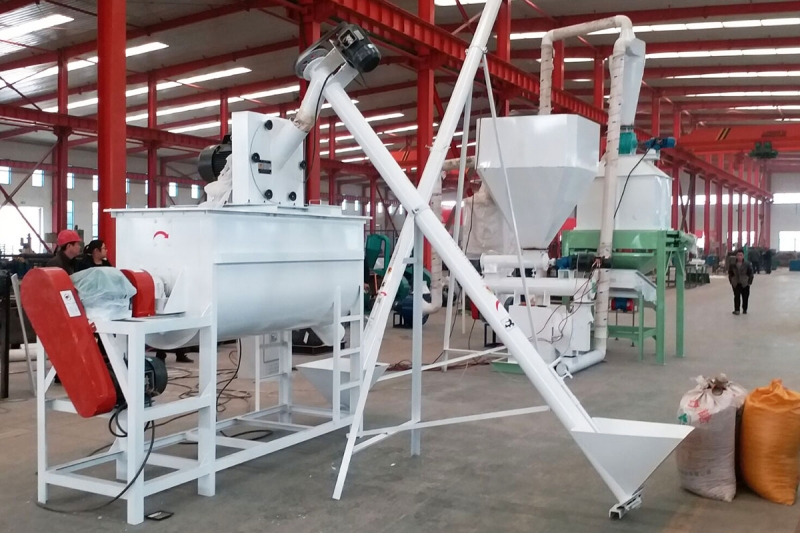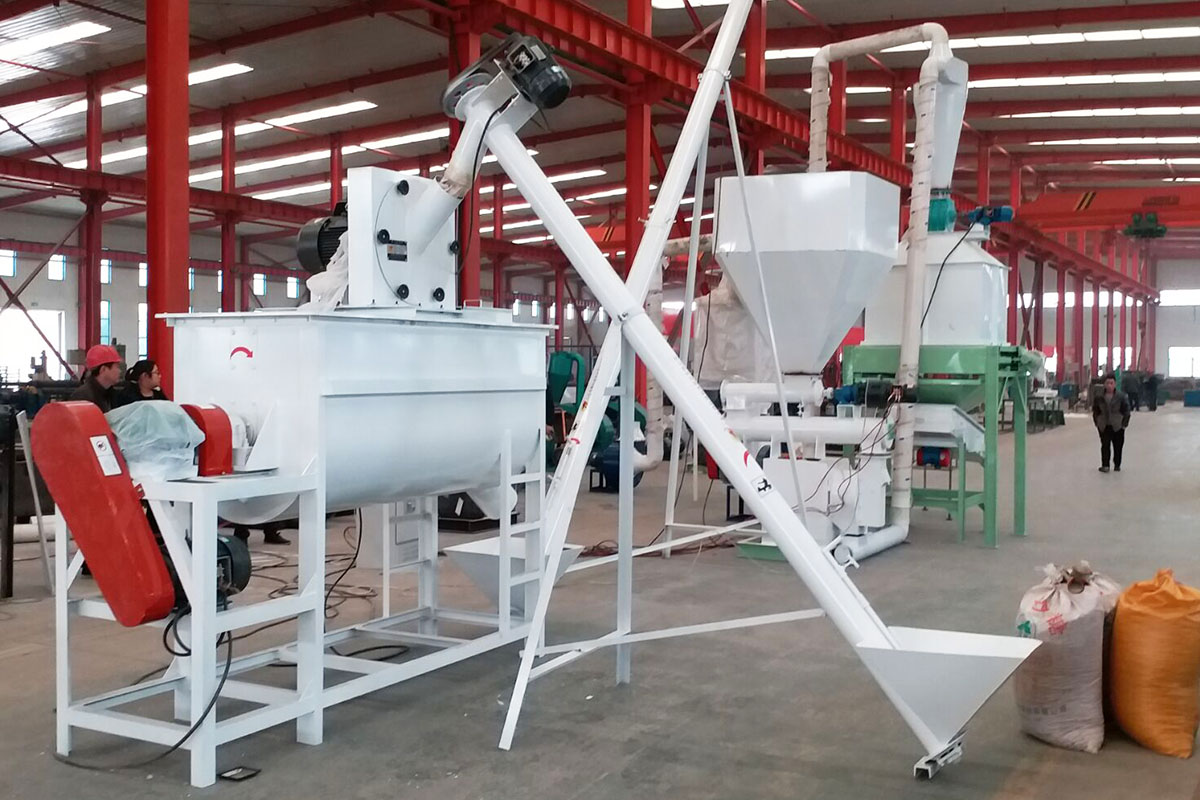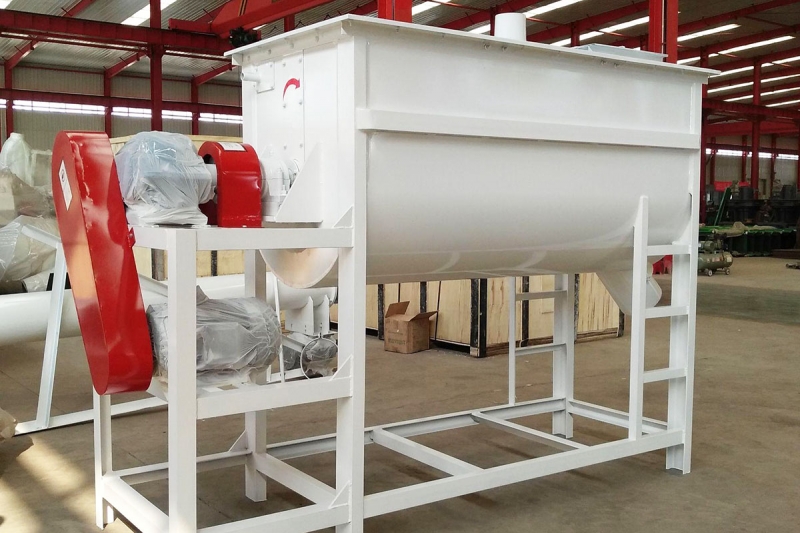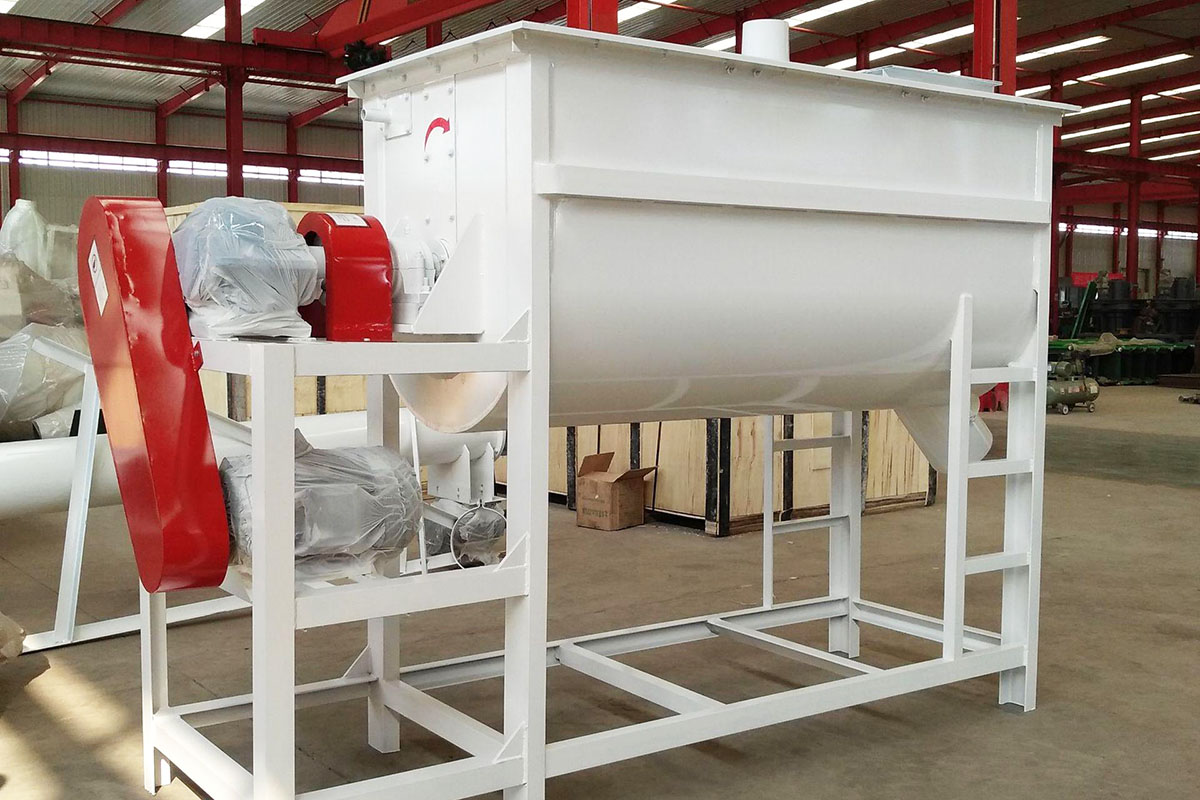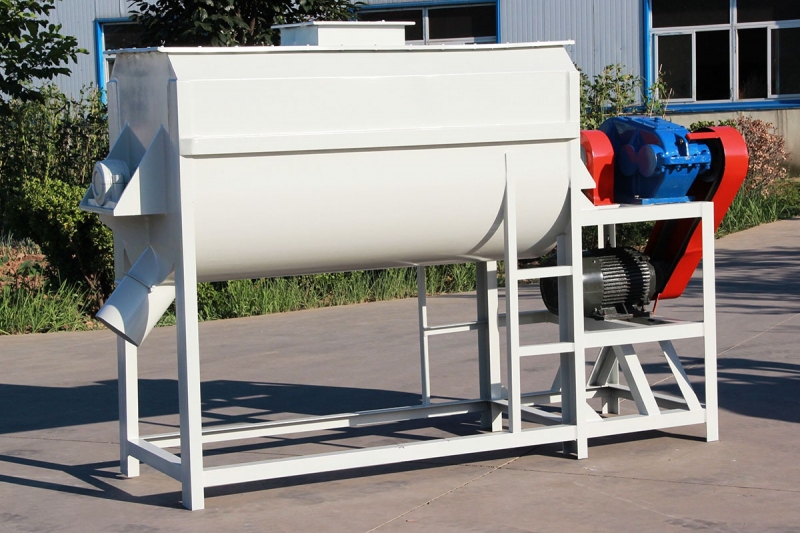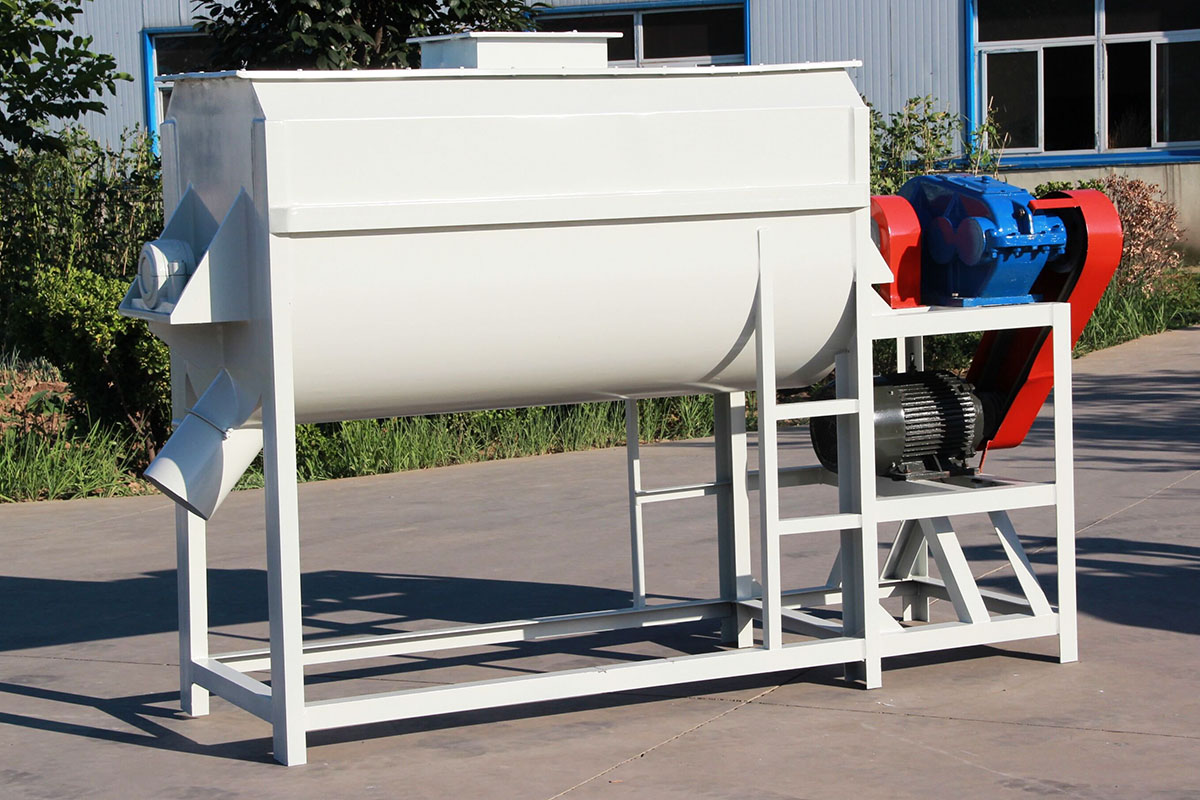 GET A QUOTE
keyboard_arrow_leftPrevious
Nextkeyboard_arrow_right